RainbowKitCustomConnectButton
Scaffold-ETH 2 uses a custom "Connect Button", based on RainbowKit, enhanced with several useful features:
Balance Display. Show the balance of the native token from the connected address.
Chain Name and Color. Displays the name of the connected blockchain and uses a distinct color for each chain.
Custom Modal. Includes copy address feature, view its QR code, access address details in blockexplorer, and disconnect.
You can extend this component to suit your app needs.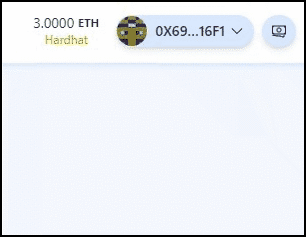 Import​
import

 

{

 

RainbowKitCustomConnectButton

 

}

 

from

 

"~~/components/scaffold-eth"

;



Usage​
<

RainbowKitCustomConnectButton

 

/>